Swimming Lessons in Geylang East
Step into a universe of aquatic wonders at the Geylang East Swimming Complex, a distinguished hub for swimming lessons in Singapore. Here at Geylang East, we perceive swimming not simply as a sport but as a tool to inspire active living, build self-confidence, and encourage a lasting love for water-based activities.
A key component of our swimming lesson repertoire is the esteemed SwimSafer programme, a specially devised initiative for children. The SwimSafer programme aims to equip young learners with vital water safety skills while fueling their passion for swimming.
The SwimSafer programme is segmented into six sequential stages, each catering to different aspects of your child's swimming development. Starting from water familiarization, it progresses to advanced survival skills. Our highly trained coaches ensure your child learns safe water habits, recognises potential hazards, and acquires basic rescue skills as part of their journey.
Hosted at the vibrant Geylang East Swimming Complex, known for its top-notch facilities and supportive learning environment, the SwimSafer programme promises a fulfilling and engaging experience. Here, your child will not only learn to swim but will also cultivate new friendships, enjoy unforgettable experiences, and adopt a healthier lifestyle.
Dive into the enriching world of swimming with us at Geylang East Swimming Complex. Enroll your child in our SwimSafer programme today, and watch them evolve into a confident, safe, and competent swimmer.
Kids Classes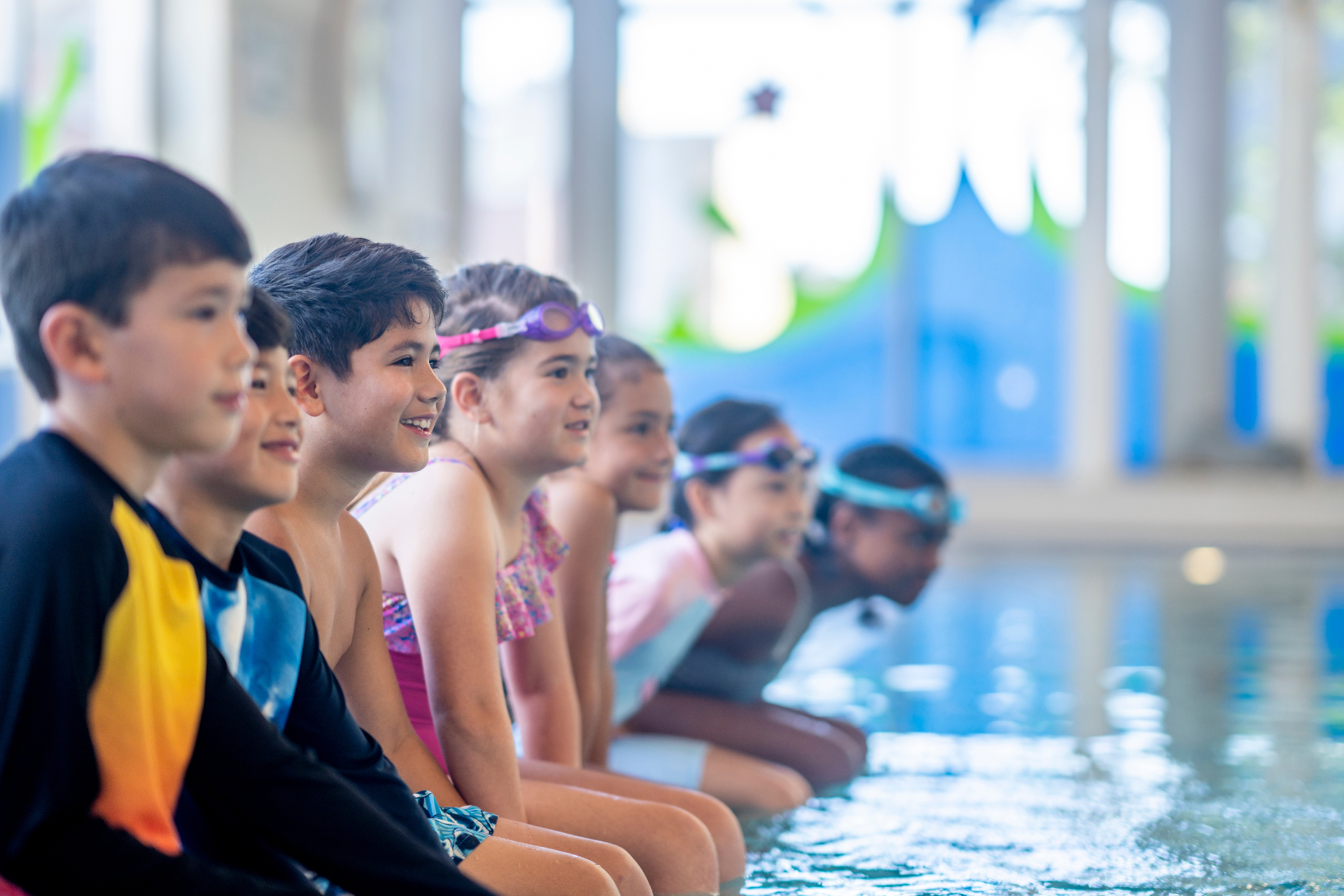 Group Class
Fixed weekly lesson
SwimSafer™
Follow lesson plan
Private Class
Choose your schedule
SwimSafer™
Customised lesson
Adult Classes
Group Class
Fixed weekly lesson
8 lessons course
Private Class
Choose your schedule
Customised lesson